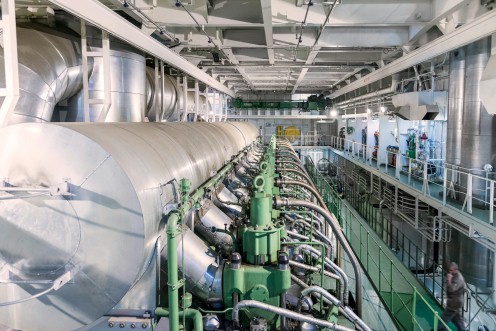 Keep your Vessel running and avoid dead ship
Optimise availability of the vessel
Reduce risk of diesel bugs
Increase lifetime of injectors and fuel pumps.
Reduced maintenance costs
CJC® Filter Separators not only offer outstanding efficiency for the removal of the small particles with the same high dirt holding capacity that makes CJC® Filters the cheapest filters on the market to own and operate but come equipped with a non-consumable coalescing element for moisture separation form the diesel providing a zero ongoing cost of moisture removal. By ensuring that the diesel being supplied to the ship's engine is clean and dry at all times this will extend the life of fuel system and engine components, reduce the likelihood of engine breakdowns or failures, improve fuel efficiency whilst also significantly reducing the chance of stored diesel being affected by or condemned due to algae or diesel bug.
CJC® Filter Separators are offline oil filtration solutions / oil separators, combining fine filtration with water separation all in one unit, with an integrated circulating pump. They are designed for use in applications containing hydraulic oil, diesel fuel, lubrication oil, etc., in which water ingress is a constant or recurrent problem.
CJC® Filter Separators remove water by coalescence and at the same time minimize oil contamination levels of particles and oil degradation products (oxidation resin/sludge, varnish).