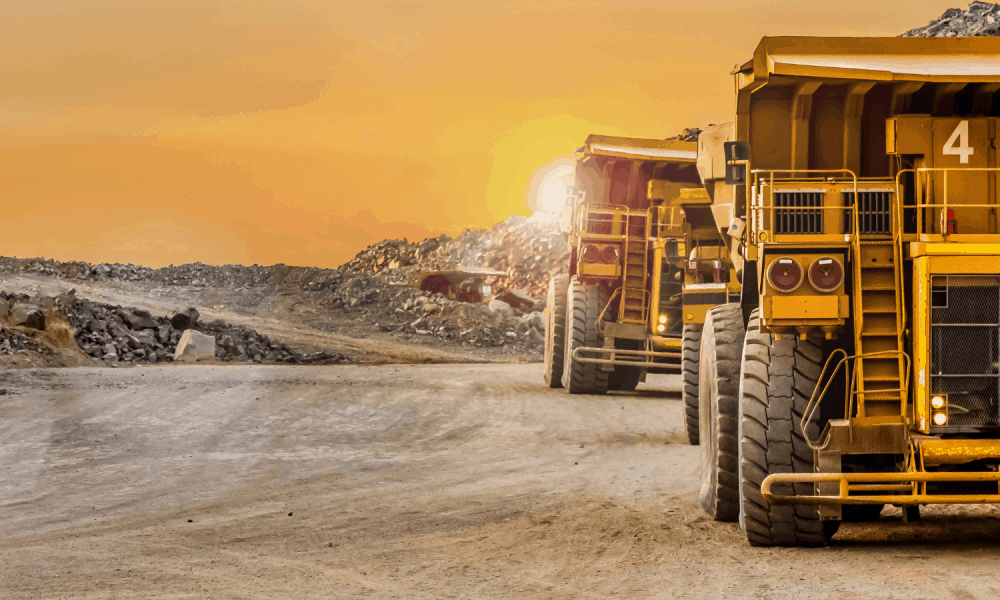 1,500 hours on engine lube oil
10,000 hours on hydraulic oil
15,000 hours on differentials
Reduce spare parts consumption by up to 60%
Double the lifetime between major overhauls
Reduce risk of unplanned breakdowns, repairs and maintenance
And Clean Diesel provides up to 18,000 hours on injectors & fuel system components
Earth moving equipment keeps the mines running. Dump trucks and excavators operate under extreme conditions, and they have a number of lubricating and hydraulic systems that must work to keep the production flowing. Mobile equipment has many different oil systems – engine lube oil, gearboxes, hydraulics, differentials etc. Depending on the specific application, the problem may be particle contamination, soot, oxidation of the oil, varnish.
For instance, it is common to change engine lube oil every 250 – 350 hours, or hydraulic oils every 5,000 hours, sometimes more often and still witness problems with hydraulic pumps. Having to change engine lube oil every 250 hours has a serious impact on daily operation; this can actually be extended to every 1,500 hours by keeping the oil clean and dry and removing the precursors for oxidization using CJC® Offline Oil Filter. The oil on-board in hydraulic systems, gears, differentials and motors can last up to 5 times longer and components wear will be at a minimum.  
System: Lube Oil System on the Diesel Engine of a Caterpillar D10R Excavator
Oil: 60L 15 W 40
ISO Prior to CJC®: 20/17
ISO After CJC®: 18/12
System: Hydraulic System, 100 Tonne Mining Shovel
Oil: 3785L 0W20
ISO Prior to CJC®: 23/19/14
ISO After CJC®: 14/13/11
Client: Kinross, Chirano Goldmine, Ghana
System: 40 off Volvo FMX 440 Mining Trucks
Oil: 2000L ISO 150
ISO Prior to CJC®: 24/22/14
ISO After CJC®: 18/16/12
System: Transmission system on the Dresser Dumper
Oil: 2x 40L ISO VG 220
ISO Prior to CJC®: 23/17
ISO After CJC®: 20/13
CJC® Fine Filters are offline oil filtration solutions with integrated circulating pumps for off-line installation. The filters are recognized around the world as highly efficient purification systems for applications involving hydraulic oil, lubrication oil, gear oil, quenching oil, phosphate esters and more.
CJC® Fine Filters are ideal for controlling oil contamination levels for particles, water and degradation products (oxidation resin/sludge, varnish).
The CJC® Mobile Flushing Unit, MFU is used for filtration and flushing of gearboxes in rough environments, especially within the mining sector, such as truck shops, service sites etc.
The unit is constructed to handle high viscous gear oils even at very low temperatures. It is equipped with wheels for high mobility, integrated tank, heaters and several other unique features to handle this challenging application.