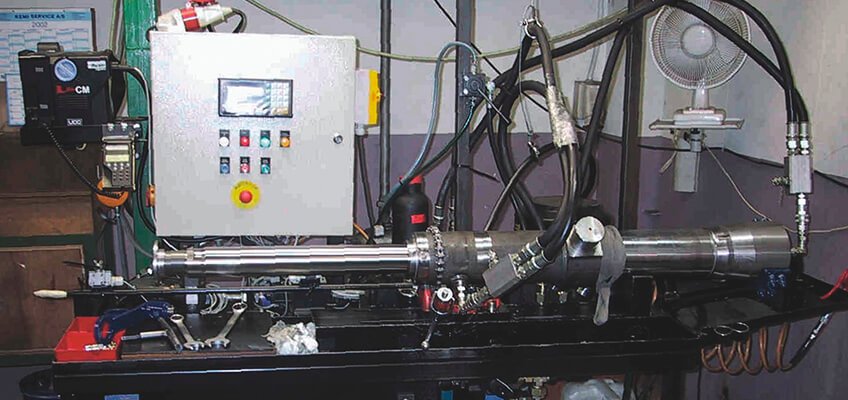 Benefits of installing CJC® Filtration
Ensure and document product quality

Keeps your test bench fit for operation
Maintain high process stability and efficiency
Reduce risk of unplanned breakdowns and maintenance

When you install CJC® Oil Filtration on your test bench, you get a very effective oil filter with the highest dirt capacity suitable for system with high levels of particles.
The inherent high volume of metal particles from the manufacturing process of the hydraulic components poses a real threat to the manufacturers. If particles are not effectively removed and the system not efficiently flushed, particles may be shipped to customers. This not only risks damaging the hydraulic systems where they are used, but also poses a business risk to the manufacturer. Furthermore the high number of particles may give high costs for replacing filter inserts too often, if an inline pressure oil filter is the only available filter. Finally, the test bench components themselves may be at risk from unplanned breakdown if the oil filter does not perform correctly, and relying solely on an in-line filter is high risk. 
CJC® Fine Filters are offline oil filtration solutions with integrated circulating pumps for off-line installation. The filters are recognized around the world as highly efficient purification systems for applications involving hydraulic oil, lubrication oil, gear oil, quenching oil, phosphate esters and more.
CJC® Fine Filters are ideal for controlling oil contamination levels for particles, water and degradation products (oxidation resin/sludge, varnish).
CJC® System solutions fit all sizes and makes of Test Benches, IQ Oil Australia can help select the correct solution depending on system type and conditions in the environment.