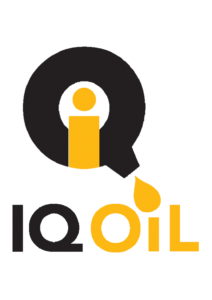 IQ Oil Australia Pty Ltd is a privately owned company specialising in the supply of specialist Oil and Fuel maintenance systems.
IQ Oil Australia Pty Ltd began operating in 2018 after significant success was achieved with the CJC® Brand in Southern Africa from 2002 until today.
IQ Oil Australia has a vision to become Australia's leader in providing solutions to oil and fuel purification problems, with an extreme focus on contributing to the customers overall cost saving and the prevention of damage to the environment caused by oil and fuel contamination.
Services Offered by IQ Oil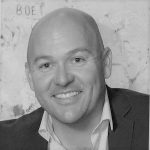 Adrian Lane, MD of Crushpro, IQ Oil South Africa & IQ Oil Australia. Adrian was first introduced to CJC® Filtration products through his family business, Crushpro, that specialises in the manufacture, repair and reconditioning of Rock Crushers. During the early parts of his career Adrian focused on learning all areas of the business and finding ways to improve the efficiency of each of those areas of operation and in doing so he began to look at ways rock crusher owners could improve the efficiency and reliability of their equipment. It was immediately obvious that the biggest cause of component failure for all rock crushers was the extremely high levels of oil contamination and also that the biggest challenge in maintaining contamination within acceptable levels with traditional filtration methods was simply not cost-effective. After 4 years of trialing different filtration systems from various manufacturers without much success, Adrian came across CJC® Filtration products in 2002. Not only could CJC® Filtration systems cope with extremely high levels of both particles and moisture, it could do so more economically than changing the oil, while at the same time significantly improving crusher reliability and component life. Adrian quickly realised that if CJC® could deliver this kind of value in the harsh conditions of a crushing operation then the value could be even greater in other areas of mining and industry where conditions were not as extreme. In 2008, following 5 years of selling CJC® through Crushpro, Adrian was awarded the Sole Distributorship of CJC® in Southern Africa with IQ Oil South Africa and after 9 years of successfully supplying all industry segments with clean oil solutions an opportunity was presented for C.C. Jensen and IQ Oil to expand their partnership into the Australian market and IQ Oil Australia was formed in January of 2018.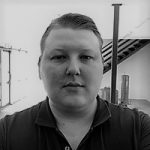 Aiden has been in the hydraulics industry since 2012, he has a keen interest in Filtration products and has been invested in to learning CJC® Products and the vast benefits they can offer a customers operation.