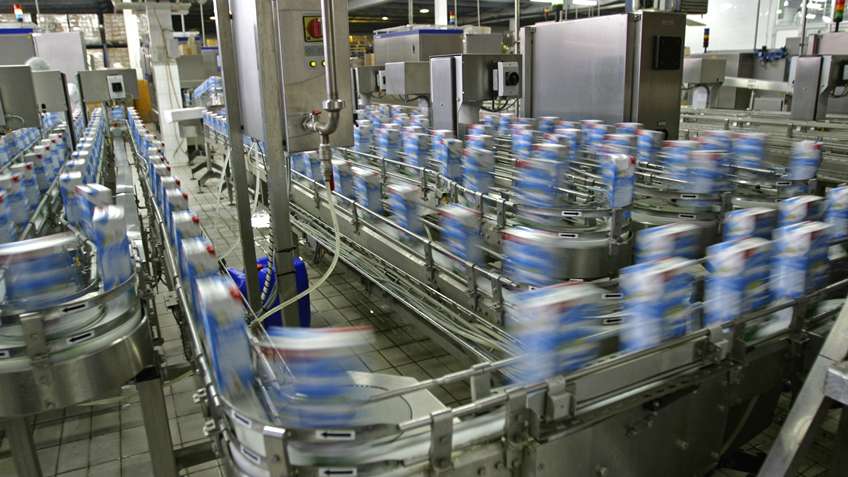 Reduce risk of unplanned production stops 
Ensure high output and maintain process stability
Keep machines efficient and reliable 
Keep oil maintenance at the lowest possible cost, by extending life of oil and machine components
Food production can face many costly challenges that are reliant on the efficient operations of the equipment from a hydraulic system in a production line or thermal oil used in heat transfer. CJC® Oil Filters offer the perfect solution for all of your oil types with the removal of particles as well as moisture and oxidation by-products (varnish) which are commonly an issue in food production.
Heat and thermal degradation of oil will lead to varnish and sludge formation that can slow down the operation of hydraulic equipment but when present in a heat transfer application can cause greater concerns for the operation. Sludge and Varnish will accumulate in pipes and heat exchangers causing an insulating layer to be formed, this means that the oil must be heated to higher temperatures to do the same work consuming more energy and increasing costs of the operation.
System: Bottle Labelling machine
Oil: 3x 20L Lube Oil ISO VG 220
Water PPM Prior to CJC®: 40,000 PPM
Water PPM After CJC®: 19/19/15
System: Cooling Compressor
Oil: 200L per tank Cooling Compressor oil
ISO Prior to CJC®: >24/22/20
ISO After CJC®: 19/19/15
System: Can Manufacturing – Steel/Aluminium Rolling Machine
Oil: Lubrication oil
Water PPM Prior to CJC®: >20,000 PPM
Water PPM After CJC®: 52 PPM
System: Cap Forming Press, Lubrication System
Oil: 6L ISO VG 150
ISO Prior to CJC®: 22/20/18
ISO After CJC®: 17/16/13
CJC® Fine Filters are offline oil filtration solutions with integrated circulating pumps for off-line installation. The filters are recognized around the world as highly efficient purification systems for applications involving hydraulic oil, lubrication oil, gear oil, quenching oil, phosphate esters and more.
CJC® Fine Filters are ideal for controlling oil contamination levels for particles, water and degradation products (oxidation resin/sludge, varnish).
CJC® Desorbers are patented products designed to remove water from oil types which either bind and emulsify water or are high viscosity oil (up to ISO VG 1000). CJC® Desorbers are ideal for use in applications in which water ingress is a continuous and significant problem, whether for lubrication oil, gear oil or hydraulic oil.
CJC® Desorbers heat oil slightly before it meets a counter flow of cool air in the desorber housing. Air heated by the oil expands, drawing water from the oil. The subsequent air-cooling condenses the water and the dry air is re-used for removing water from incoming oil.